Dental implants are used to replace missing teeth. They act like the root of a natural tooth and are made of titanium because this material is accepted by the body.
Each implant is placed into a socket that is carefully drilled in the bone and then used to support a crown, bridge or denture. The main aim during implant placement is to achieve immediate close contact with the surrounding bone. This creates an initial stability that is steadily enhanced by further growth of bone into the implant surface. The word osseointegration is used to describe the healing of titanium implants in bone such that a close union is maintained in order to keep the implant of use to support replacement teeth.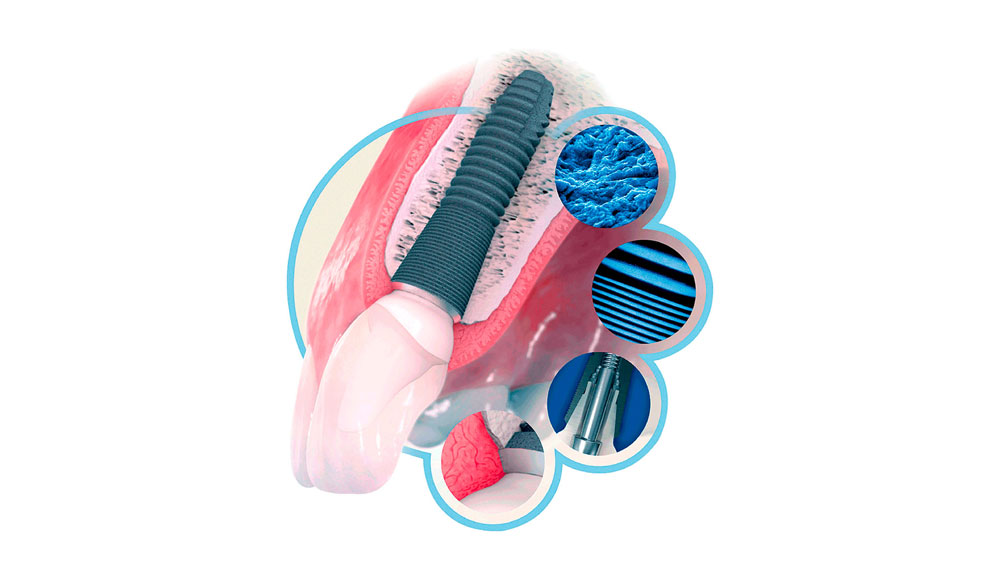 Dental implant treatment is not new, the technique has been around for more than 30 years, and the success rate is high. However, dental implant is not for everyone. The consultation appointment is to determine whether implant treatment is feasible and the most appropriate option for tooth replacement. X-rays need to be taken to judge the height of bone available for implant placement. Sometimes a special scan x-ray or CT needs to be arranged to show the jawbone in three-dimensions.
Our Fees
| Implant Services | |
| --- | --- |
| Single Dental Implant and permanent restoration | £2,800 |
| Bone grafts | from £800 |