OUR SERVICES
Exceptional care from top-rated dentists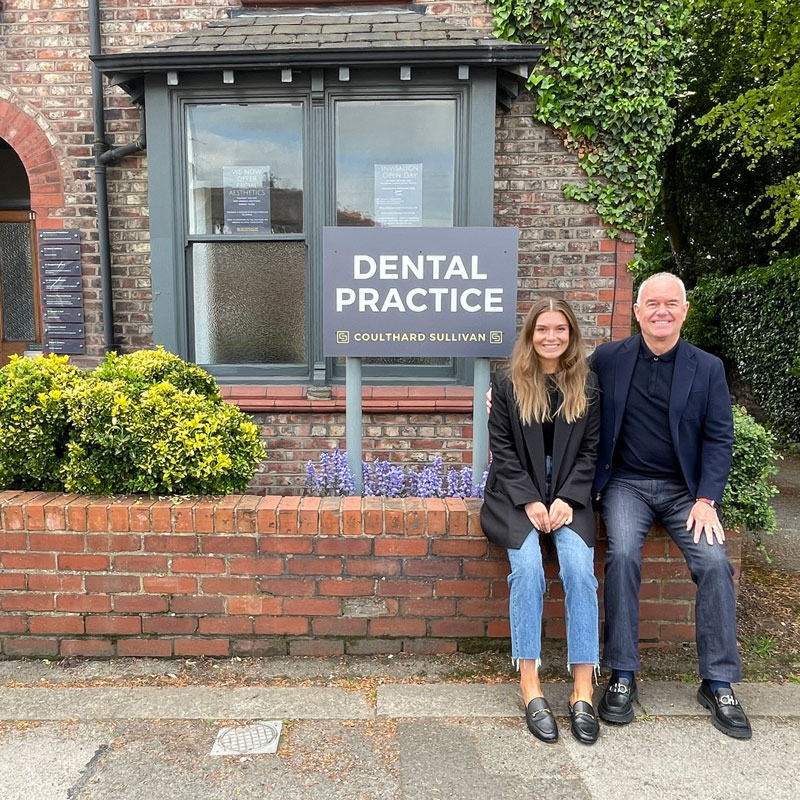 Coulthard Sullivan
Dental Practice
A dentist for you and your family​
Providing the highest quality dental care for over 50 years
Coulthard Sullivan Dental Practice is proud to be owned and run by Father and Daughter team – Professor Paul Coulthard and Dr Francesca Coulthard.
Our ethos is to treat our patients how we would want our family to be treated!
How we care…
Delivering exceptional personalised care
We tailor all our check-ups and treatment to each individual patients need.
Reducing dental anxiety
We make every effort to alleviate anxiety by creating a relaxing environment and using sedation if needed.
Transparent pricing
We want our patients to be fully aware of all costs prior to treatment.
We go further
We are connected to cutting edge research into Oral Cancer, and also Dental and Facial Injury.
Why our patients love us!